It's been quite some time since I sat down and subjected myself to a dazzling array of pointless questions, but for some reason I love doing these. Maybe because it gives me a chance to flex my sarcasm muscles. Or maybe I'm just a masochist. ¯\_(ツ)_/¯
1. Last beverage:

2. Last phone call:
Was entertaining, to say the least.
3. Last song you listened to:
Red Cold River – Breaking Benjamin
4. Last time you cried:
A few weeks ago. I was going through old home videos and some videos with mom came on and…well, you know….
5. Have you dated someone twice:
Ugh, yes. C's mom. Evidently, I'm an idiot. (a recurring theme from these answers for some reason)
6. Have you ever been cheated on:
I don't know for certain, but I would not be shocked to find out it happened.
7. Kissed someone & regretted it:
Absolutely. Something about my kisses brings out the crazy in some people, apparently.
8. Have you lost someone special:
Aunts, Uncles, and grandparents, but the hardest was mommy.
9. What are your three favorite colors:
1. I
2. Don't
3. Know
Seriously, I don't have favorites of anything. Well, probably most things.
10. Met someone who changed you in the past month:
I haven't worn diapers since I was like 2, so no….
11. Kissed anyone on your friends list:
Well, yeah…
12. How many kids do you want:
I love my children and the bonus children I've helped raise over the past 25 or so years, but no more, please. I can't handle any more.
13. Do you want any pets:
Aside from my children? No. I like dogs, but not a fan of cleaning up their crap, so I'm good.
14. Do you want to change your name:
Why would I do that? I've gone 45 years with this one so I'm dug-in at this point. If I changed it I'd probably forget to answer to it, honestly
15. What did you do for your last birthday:
Tried to go to a hibachi place only to find out it was closed. There was a sports bar next to it I hadn't tried, so went there instead. To my great surprise, there was a drag show planned that night to celebrate pride month. It was…interesting.
16. What time did you wake up today:
Right after my alarm went off. Twice.
17. Name something you CANNOT wait for:
Bed time. Sleeeeeeeeeeepyyyyyyyyyyyyyyyyyyyyyyy…
18. Last time you saw your mother:
A few days after she passed…
19. Most visited webpage:
Google, duh. All knowledge is held there.
20. Nicknames:
Dad, daddy, hey you, dumb ass. You know, it depends who's addressing me.
21. Relationship status:
All alone…
22. Zodiac sign:
Gemini.
23. Male or female:
I refuse to be defined by my genitalia!
24. Height:
With or without my shoes on? This is important, ya know.
25. Do you have a crush on someone:
What is this, high school? Should I be passing notes in class? Is that even a thing anymore? I guess kids just message each other on Snapchat these days. Check yes or no…
26. Piercings:
Confuse me. I've never looked at any part of my body and thought, "You know, this skin here needs more holes in it."
27. Tattoos:
Look great on other people…most of the time. Not for me, though. Permanent choices have yet to end up permanent for me, so if I did get a tattoo it'd probably divorce me.
28. Strong or Weak:
Me? My coffee? My will? My desire to throat-punch stupid people? Please be more specific.
FIRSTS
29. First surgery:
2nd grade to remove excess scar tissue from my half-recovered lost fingertip.
30. First best friend:
Southern Comfort, tbh.
31. First sport you joined:
Teeball, I think. I don't know. I was a kid and that was a long time ago. I have trouble remembering what happened 40 minutes ago, let alone 40 years.
32. First vacation:
Erm, either Tawas City or Sunset Beach. Unless you count trips to Grandma's house. If you count those then, you know, that, obviously.
33. First school:
Some preschool near Toledo whose name I probably couldn't guess with 100 tries.
34. First pair of trainers:
Erm…wtf are we talking about here?
WHICH IS BETTER
35. Lips or eyes:
Depends on whose lips or eyes we're referring to.
36. Hugs or kisses:
Why does one have to be better than the other? I like them both equally. Remember? No favorites.
37. Shorter or taller:
Like, are you asking if it's better if I'm shorter or taller or if someone else is? Let's just make everyone the same height so we don't have to worry about this question.
38. Older or younger:
Younger may be more physically fit, but older has more experience. That probably doesn't really answer the question, but that's what I'm going with
39. Romantic or spontaneous:
Spontaneous. Romance is a day-dream of the selfish.
40. Sensitive or loud:
Sensitive. Loud hurts my ears.
41. Hook-up or relationship:
Relationship. I don't want anything as superficial as a temporary place to, erm, sheeth my sword.
42. Shy or outgoing:
I'm extremely shy and reserved and that makes it harder to form connections, so outgoing is definely better in most cases.
HAVE YOU EVER
43. Kissed a stranger:
Define stranger. I mean, I've kissed on a first date. Are they still a stranger at that point?
44. Gotten a speeding ticket:
I maaaaaaaaaaaaaaaaaaaaaaay have a bit of a lead foot. When I first got my license I got so many speeding tickets that I nearly had my license suspended. I'm not quite so aggressive a driver these days.
45. Lost glasses/contacts:
Not yet. Don't jinx me!!
46. Sex on first date:
Uhhhh….does not compute….
47. Broken someone's heart:
Unfortunately. It's a shitty feeling, too. I don't ever want to hurt someone, but when it's not working it's not working.
48. Been arrested:
Not yet. Does that mean I'm innocent or that I just haven't been caught? I'll let you decide.
49. Have you turned someone down:
Yeah, that's not fun, either.
50. Fallen for a friend:
Not that I recall. Oh, wait. Yeah. A long time ago. When I finally got the courage to say something to her I was shot down. Oh, well. Probably for the best anyhow.
51. Moved out of town:
I've moved out of several towns. I'm sort of a pro at it.
BELIEVE IN
52. Miracles:
Not really. Things may seem miraculous sometimes, but really it's either coincidence or fortune…or both.
53. Love at first sight:
Not in a romantic sense, no. However, I've loved each of my children since the moment I laid eyes on them.
54. Heaven:
I honestly have no clue what to believe in that regard. I was raised in church and as hard as it is for me to admit sometimes, I don't feel like I live in a world created by a god I was raised to believe in. I'd like to think there is and that mom is watching me from among the clouds, but I just don't know.
55. Santa Claus:
I'll keep the facade going until C stops believing. Until then Santa is real.
56. Kiss on the first date:
I mean, I've done it before so….I guess so.
57. Angels:
See the answer to 54.
58. Yourself:
In some respects. I believe that, professionally, I can achieve anything I attempt. In my personal life I question everything. Am I a good person? A good father? A good son? A good friend? When I try to convince myself the answer is yes to those questions something deep inside me tells me I'm not. However, the opposite happens if ask myself if I'm an awful person. So I guess I'm just floating around in the middle of everything, unsure of anything.
ANSWER TRUTHFULLY
59. Had more than 1 girlfriend/boyfriend at a time:
Hell no. One woman is more than enough to deal with. Why would I stress myself out like that?
60. Been in love with someone you couldn't be with?:
Yup. It sucks ass.
61. Ever cheated on somebody:
Nope.
62. If you could go back in time, how far would you go?:
I'd go back to last night and make myself go to bed on time. Zzzzzzzzzzzzzz….
63. Are you afraid of falling in love:
Yes. The sudden stop at the end is excruciating.
64. Was your last relationship a mistake?
I wouldn't say that. It didn't work out in the end, but there were a lot of good times. Things just…changed.
65. Do you miss your last relationship?
Not really.
66. Who did you last say "i love you" to?
My little man.
67. Have you ever been depressed?
Damn near daily. Been a battle since I was a teenager. Like a horrifying roller coaster that doesn't stop.
68. Are you insecure?
Absolutely. I am extremely insecure about my appearance and personality. I can't see any of the good qualities others see me. Except for my sense of humor. I'm fucking hilarious.
69. How do you want to die?
I don't, duh. Why would I want that?
70. Do you bite your nails?
Nope, only my food.
71. When was your last physical fight?
A few days ago. It was an epic battle, but in the end that fly never stood a chance.
72. Do you have an attitude?
Everyone has an attitude. Whether that's a good or bad thing is up to interpretation, though. My attitude is sarcastic, perhaps even caustically so, and somewhere between positive and negative. I consider myself a realist.
73. Twirl or cut your spaghetti?
Yes.
74. Do you tan a lot?
I don't go to tanning booths or anything stupid like that, but if I'm outside for a day or so I'll brown.
75. Ever eaten food in a car while someone or you are driving?
Yes, I've been on a road trip before…
76. Ever made out in a bathroom?
Well, yeah. When there are kids in the house you sneak those moments whenever you can.
77. Would you take any of your exes back?
Uh…no.
78. Would you go back in time if you were given the chance?
Didn't we already ask this question? I'd go back to the first time I answered this question so I can see what my answer is.
79. What are your plans for this weekend?
Hell if I know. That's a long time from now.
80. Do you type fast?
Fast enough. Did you see how quickly I typed that answer up?
81. Can you spell well?
W-E-L-L. What do I win?
82: What are you craving right now?
Nothing in particular, but my tummy just grumbled at me so I suppose I should eat something.
83. Have you ever been on a horse?
Sure, but it just sat there. I didn't have any quarters to put in it.
84. Would you live with someone without marrying them?
Why would I marry anyone I lived with?
85. What's irritating you right now?
The fact that I have lived with someone without marrying them. Did I miss the memo on that?
86. Have you ever liked someone so much that it hurts?
I think if liking someone hurt I'd do whatever I could to, you know, not like them.
87. Does somebody love you?
My children do. I think…
88. Have you ever changed clothes in a car?
I don't think so?
89. Milk chocolate or white chocolate?
Chocolate!! White chocolate is kinda gross…
90. Do you have trust issues?
Absolutely. Once you've gotten a hamburger from McDonald's that's actually just a condiment sandwich (no meat) you learn not to take things at face-value.
91. Longest relationship?
9 long years.
92: Do you believe your most recent ex thinks about you?
I hope not. She should move on and work on making herself happy.
93. Have you ever walked outside in your PJs?
Well, yeah. To pick up a delivery off the porch or something. I don't go out places in my PJs because I'm classy.
94. Do you believe everything happens for a reason?
I used to, but not any more. There are just no good, logical reasons for some of the awful shit that happens to some of us.
95. Did you have dream last night?
If I did it's been scrubbed from my memory. Perhaps my subconscious is trying to protect me from itself?
96. Have you ever been out of state?
I've been out of several states…
97. Do you play the Wii?
This must be an old list of questions….
98. Do you like Chinese food?
Absolutely. Who knew you could prepare chicken in so many different ways?
99. Are you afraid of the dark?
Not the dark itself, only what's hiding in it.
100. Is cheating ever okay?
NO. If you wanna sleep around then don't get in a fucking relationship.
101. What year has been your best?
Erm…idk. I guess a toss-up between 1999 and 2011. Duplicates of me were born in both years.
102. Do you believe in true love?
Yes, I've had pumpkin pie before.
103. Favorite weather?
Chilly fall weather so I can wear hoodies, drink coffee all day, and eat chilli for dinner. And watch FOOTBALL.
104. Do you like the snow?
Abso-frickin'-lutely. I will hit you with as many snowballs as I can make.
105. Do you like the outside?
Not in the summer when it's sweltering hot and there are pesky bugs everywhere.
106. Is it cute when a boy/girl calls you baby?
Uhhhh….idk. I don't think I've ever been called that.
107. Have you ever made out for more than a half hour straight?
Well, yeah. Why do you wanna know, you perv!
108. What makes you happy?
Seeing my children happy and laughing.
109. Ever been to Alaska?
I wish! I'd love to move to Alaska and get away from these stupid-hot summers.
110. Ever been to Hawaii?
Nope. Tell me what I'm missing.
111. Do you watch the news?
Nope. It has a negative impact on my mental health.
112. Do you love MTV?
I did when I was 12 and they actually played music videos. I haven't really given a shit about it since 1994, though.
113. Do you like subway?
Spicy Italian, FTW!
114 Would it be hard to kiss the last person you kissed?
Not in the slightest.
115. Your best friend of the opposite sex likes you, what do you do?
Well, I get over my shock and ask this kind lady her name since I had no clue I had a best friend of the opposite sex.
116. Why did you decide to do this quiz?
Cause I'm waiting for updates to finish on this server and I'm bored…
117. Have you ever seen someone you knew and purposely avoided them?
All the time. I'm awkward in public and don't know how to interact with people I randomly run into.
118. Do you have a friend of the opposite sex who you can act your complete self around?
Yeah, there's a couple at work who get my irreverent sense of humor.
119. Who was the last person of the opposite sex you talked to?
A coworker.
120. Who was the last person you had a deep conversation with?
Uhhhhhhh….I haven't the slightest clue. Probably my psychiatrist, I guess.
121. Ever bought condoms?
Nope. My ex-wife did that for me if/when I needed them.
122. Ever gotten pregnant?
Well, I've given birth to several food babies….
123. Have you ever slipped on ice?
Of course I have, I live in the midwest.
124 Have you ever missed the bus?
I've never even thrown anything at the bus.
125. Have you left the house without money?
Every day. I don't keep cash on me.
126. Have you ever smoked cigarettes?
Nope. I've never understood the concept behind seeing something burn and thinking, "I need to inhale that."
127. Have you ever smoked a cigar?
See the previous question, please. Stop repeating yourself.
128. Did you ever drink alcohol?
Oh, shit. Way too much over the past 10 years, off and on. I've used it as a coping mechanism far too frequently.
129. Did you ever watch "The Breakfast Club"?
Nope, but what about Second Breakfast Club?

130. Have you ever been overweight?
Since the 4th grade. I guess it's partly genetic because I was an active child but still got chubby. Granted, as an adult I haven't always eaten healthy or exercised properly, but yeah….
131. Ever been to a wedding?
Yes, I have watched people willingly give up their freedom.
132. Ever been in a wedding?
My own (twice – I'm an idiot), my brother's, and a former friend's.
133. Have you ever been on the computer for 5 hours straight?
I work in IT. It's my job…
134. Did you ever watch TV for 5 hours straight?
When I'm sick I always, always put on the original Star Wars trilogy. It's a silly tradition I've had since I was a kid. Also, occassionally on days off I'll binge something on Netflix.
135. Ever kissed in the rain?
Probably, but I don't recall a specific instance.
136. Did you ever shower with someone else?
Yessum. I mean, I can't reach/wash every part of my back, ya know?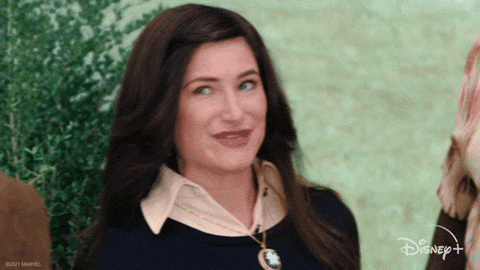 137. Did you ever fail a driver's test?
Hahahaha, yeah. So, I took Driver's Ed in Ohio where they do the maneuverability test instead of parallel parking, but took my road test after I had moved to Kentucky. I went in the wrong way….
138. Ever been outside your home country?
Nope. I'm boring, I guess.
139. Ever been on a road trip longer than 5 hours?
Oy, yeah. Did a 17 hour drive from Palm Beach a few years ago. That. Was. Awful.
140. Ever been to a professional sports game?
Oh, yeah. Pistons, Bengals, Falcons, Braves, Reds, Cyclones…
141. Have you ever broken a bone?
So, as impossible as it may sound, getting hit in the nose by a baseball can break a bone. Always wear protection, kids.
142. Did you ever win a trophy in your life?
Uh….I had several soccer trophies when I was a kid, but I don't know if I won them or if they were participation trophies.
143. Ever get engaged?
For some idiotic reason, yeah.
144. Have you ever been on a diet?
Several. My weight has fluctuated wildly over the past 20 years…
145. Have you ever been on TV?
We were on some educational cable program when I was in 2nd grade, but I can't remember what the hell it was all about.
146. Ever ridden in a taxi?
Hmmmmm….you know? I haven't.
147. Ever been to prom?
Hell no. I don't do dances.
148. Ever stayed up for 24 hours or more?
Yup. Sometimes I'm an insufferable insomniac.
149 Have you ever been to a concert?
Yup. Most recently I saw Seether, Starset, and Breaking Benjamin. Great show.
150. Have you ever had a crush on someone at work?
I once married a coworker. Learn from my fail, folks. Don't do it.
151. Have you ever been in a car accident?
A handful, but luckily none resulting in serious injury.
152. Ever had braces?
Negative, ghostrider.
153. Did you ever learn another language?
I took 3 years of Spanish in high school and was fairly fluent at one point, but then I forgot it all…
154. Do you wear make-up?
Why would I do that?
155. Did you ever have your wisdom teeth taken out?
Nope. My wisdom is still intact.
156. Did you ever kiss someone a different race than yourself?
Nope. I've always been curious what it would be like to date outside my race, but just never lived in many areas where there are different races.
157. Ever dyed your hair?
Nope. I just take the clippers to my skull now so I don't even have to mess with it.
158. Did you ever wear someone else's clothes?
I'm sure I have, but I can't recall a specific occurrance.
159. Ever ridden in an ambulance?
Nope, I've never enjoyed that most expensive of taxi rides…
160. Ever ridden in a helicopter?
Does a helicopter in a carnival ride count? If so, then no.
161. Ever caught the stove on fire?
I haven't, but it runs in the family… I have burnt/melted kitchenware because I turned on the wrong burner, though. Does that count?
162. Ever meet someone famous?
I've ran into a few Bengals players around the area.
163. Ever been on an airplane?
I've been in one, but I feel like getting on one is not going to end well.
164. Ever been on a boat?
Several times. Family in Michigan have boats and live on lakes and it's awesome.
165. Ever broken something expensive?
My car? My nose?
166. Did you ever kiss someone before you were 14?
Yeah, but just little smooches. Nothing inappropriate.
167. Did you ever find something valuable on the ground?
I found a money clip with about 70 bucks in it once.