It's Saturday! Wooooot! Not only does that mean it's the weekend, but it also means it's time to answer 9 questions from Crazy Sam! Why 9 and not a nice, round number like 10? Because Crazy Sam!! Are you pumped??
No? Well, read along anyway…
---
Saturday 9: Two Black Cadillacs (2011)
Unfamiliar with this week's tune? Hear it here.
1) This week's song is about two women who share a very dark secret. Are you good at keeping secrets?
Oh, sure. I'm very good at not talking to people. In fact, not talking to people is one of my favorite past-times. In fact, I'm doing it right now!
2) Carrie Underwood's favorite author is Stephen King. In fact, she credits King's Christine as an inspiration for this song. Have you read much Stephen King, or seen movies based on his books?
I tried to read The Gunslinger after having several friends tell me how fabulous the series is, but after getting about 100 to 150 pages into the book, I was struggling to stay interested and gave up. I probably should've powered through, but eh.
As far as movies, I saw Carrie when I was in high school, and all I really remember about it is that really weird scene toward the end when she drenches everyone in blood.
3) Carrie first came to America's attention when she won on American Idol. Prior to competing on that show, she'd never been on an airplane. Crazy Sam takes at least one round-trip flight every year and pays using the miles she accumulated from credit card purchases throughout the year. Do you try to earn miles, points, or cash back when you make purchases?
I do not. I try to worry about as little as possible as often as possible.
4) Black is this week's signature color because November 25 was Black Friday, when retailers historically have slashed their prices and the holiday shopping season begins. Have you begun your gift shopping?
I had already stashed a couple things away, but I spent yesterday on Amazon fattening Bezos' pocketbook.
5) Black Friday began as a local event initiated by store owners in Philadelphia back in the early 1960s. When you think of Philadelphia, what comes to mind?
Eagles fans booing Santa. Rocky. The Goldbergs. Cheesesteak.
6) Black Friday always comes after Thanksgiving, a day of feasting. What was the best dish at your holiday table this year?
I mean, it's all good, but I think the green bean casserole was my favorite.
7) Thanksgiving is also a big day for watching football. Did you watch any games?
I watched most of the Lions/Bills game and about half of the Giants/Cowboys game. I really thought the Lions had a chance, but it turns out the Lions are who we thought they were.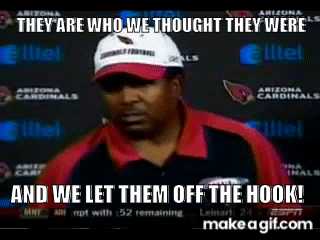 8) What are you thankful for this year?
Coffee. Southern Comfort. My children. A good job. Family. Oh, and peanut butter.
9) Random question: You're in a public restroom and have a choice between paper towels and a hot air hand dryer. Which do you choose?
Paper towels! I hate those air dryers. Even those loud-ass industrial strength ones never get my hands dry, and I always have to finish drying my hands on my pants. OY!
---
Thank you for tuning in to this week's episode of The Saturday 9! Click here if you'd like to play our home game!